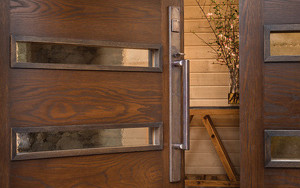 Based in Portland Oregon, Pacific Rim Sash & Door is a regional provider of exceptional window & door solutions for the Pacific Northwest and Hawaiian Islands. Drawing from a well of premier manufacturers, our goal is to assist you in selecting the best window and door solution for your unique custom home or commercial project.
Providing Custom window & door solutions is a complex process that requires a strong working knowledge along with close interaction with the associated trades. Whether your project calls for wood-glass-steel or bronze, we have excellent solutions and support at every level. Our products page does not complete our list of suppliers, so please contact us directly and ask our specialists to direct you to web links and or answer any questions or set appointments for a showroom visit.
If you are seeking window replacement, we will enlist the help of a certified installer whom you can trust to provide you a timely and professional installation and warranty.
For products and services not listed on our web page, give us a call @ 503.644.7801 or email us.

Click here to download our brochure.